Web Site Development
Our long experience and expertise in the planning, the sites construction, created the vision for the establishment of a company that aims to bring people into the digital age and show them the correct and effective use of the Internet.
The aim of Digi-web is to create the most pleasing environment for the user when navigating on the Internet.
Web Development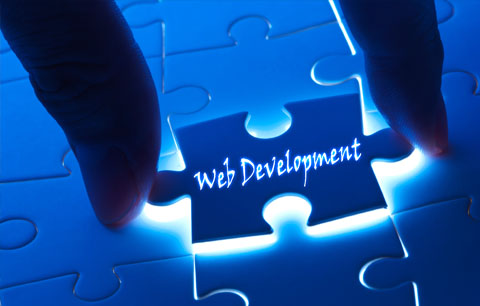 Both the design of the site and the entire system, create the conditions that surround the user, create a user-friendly, simple and friendly world, understandable, even for the most inexperienced of the digital era.
Technically a websites construction involves using many different web construction languages such as php, javascript, mysql and css. The use of these languages enables us to create a nice and secure environment by using the latest web techniques available.
Besides the technical knowledge necessary to build the website, it is very important how it is displayed in our browser. This way of view is called Template, meaning everything that is elegant and boasts the website's visitors.
User friendliness
We need user-friendliness, ease of navigation, clear content and proper technical infrastructure for the "reception" of search engines. There are techniques where the construction of the display is used to help the search engines.
Web Templates
Many Templates are created so that the customer has the ability to edit with a few clicks the appropriate page in the future. Functions such as showing or hiding columns, choosing size, appearing appropriate Flash banners and many others can be included in the part of the Template creation.
Beautiful Images
Image processing programs (Photoshop / Indesign), CSS technologies (CSS3), and the programming language (PHP / Javascript) are 3 essential elements that are certainly ingredients for success.
Success
A successful website is considered one that attracts visitors and achieves commercial goals of the company it represents. When the techniques described above are used correctly, success is guarantied.